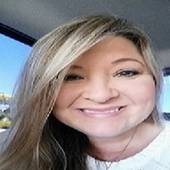 By Deana Cuevas, "Helping you find a new place to call Home"
(Solaris Realty of Tampa Bay)
Kenningston is located in a gated community in South Brandon. It is a nice community. Very close to Mall & ExpresswayBrandon is a great place to live.  Plenty of shopping, schools, churches, the YMCA and easy access to Interstate 4 and Interstate 75 for quick travel in any direction. It is a great location. You can be on the Crosstown in just minutes. Brandon Florida is just east of Tampa, it is an easy commute to Tampa via the crosstown. There are single family homes, villas or townhomes in Brandon. The town has a large shopping mall at the corner of i-75 and Highway 60. There are lots of places to eat and it is around an hour to either the Beach or Disney World. You can search available homes via the MLS right here: Florida Home Searches. Looking for a property manager in Brandon? To ...