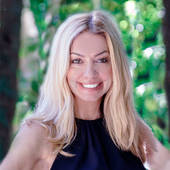 By Jill Penman, Coconut Grove & Coral Gables Lifestyle Expert!
(ONE SOTHEBY'S INTERNATIONAL REALTY)
The Fairchild Tropical Botanical Garden has been a Coral Gables favorite of locals and tourists for years. Fairchild Tropical is a unique place known for its' beautiful botanical gardens where you can enjoy a leisurely walk as you discover butterflies and birds that will take your breath away. A visit to Fairchild Tropical also offers a wondrous range of opportunities to learn the origins and science behind the ecological aspects of the garden and even take classes on everything from photography to grafting.   The Fairchild also hosts special events and on October 26th and October 27th, the Fairchild Edible Garden Festival will be a weekend full of fall activities including the annual Scarecrow Competition, Pumpkin Patch and Fall Beer Garden. Enjoy delicious food and cooking demonstrati...