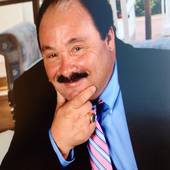 By Joe Kendall Broker, It's Always best to talk to "Broker Joe"
(Keller Williams Elite Realty )
        Cape Coral Florida a boaters paradise written by Joe Kendall Broker Associate " Waterfront Specialist" with Right Choice Realty writes, I was talking to a client of mine the other day, he came over to my home and he asked me this question? Why are the homes on the 80 foot canal just off the river, cost almost as much as home located on a 100 foot canal? I explained, it's just like anything else it is always in the eyes of the buyer, and what they perceive in value and in needs or requirements in a home.  If the buyer is a boater, he or she may feel it is better to be in the 100 ft wide canal, Then in the river for just the simple fact of docking your boat. (Being an avid boater myself, I know some days it is a real challenge in docking your boat if you live on the river!) A buye...