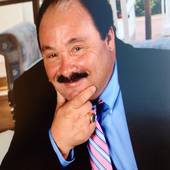 By Joe Kendall Broker, It's Always best to talk to "Broker Joe"
(Keller Williams Elite Realty )
          Joe Kendall Sandals Realty 239-560-0726 writes, regardless of what people are saying, I still have lenders that will still write loans for 100% financing for new construction and resale homeshere in southwest Florida. You may even be able to pay a point and buy down the interest rate! Now is a great time to buy your waterfront or new construction home in southwest Florida. Allow me to help point you in the right direction for a loan and show you what you can buy here in southwest Florida! The choices have never been better! You just might be shocked at what your money will buy these days! Call me today and let my experience work for you! Joe Kendall "The Service Specialist" Sandals Realty phone 239-560-0726  email http://mailto:joek4realestate@aol.com  Free mls search at www.V...