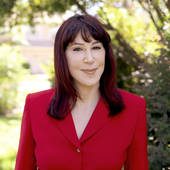 By Wendy Rulnick, "It's Wendy... It's Sold!"
(Rulnick Realty, Inc.)
It's Wendy… It's Sold!Emerald Grande condo W226, 10 Harbor Blvd., Destin, Florida 32541This Emerald Grande four bedroom condo in the corner stack had a tremendous view of Destin Harbor, the Choctawhatchee Bay, Crab Island, and the Gulf of Mexico.  Although the floor number is "2", this condo was actually seven floors above ground level, so not too high, and not too low, offering a view that's "just right".  Soothingly updated with new furnishings, and well maintained, this Emerald Grande unit garnered a lot of attention during the Destin, Florida selling season.  A few years ago, Emerald Grande did not generate many sales, but this year was different.Sales Factors for Emerald Grande W226:This Destin luxury condo was listed for $925,000.The buyer offered full price.Surprisingly, the sell...