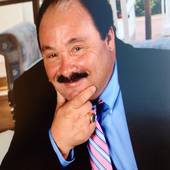 By Joe Kendall Broker, It's Always best to talk to "Broker Joe"
(Keller Williams Elite Realty )
Buying a Golf Condo? Get Out and Play ! Finding the Condo is Easy !   Golf Course Communities in Fort Myers Florida. Joe Kendall Broker Associate with Right Choice Realty located in Fort Myers Florida writes: If your interested in buying a golf course condo? I would get out and play a few courses and find our what courses are of interest of you before you go out with a Realtor looking at condos. Finding the condo is the easy part, but you should know first what courses your interested in living on our near to narrow the search before going out and looking at 50 condos on 13 golf courses come to find out you don't care for the club house atmosphere ? or the course playability it's just not what your looking for. Fort Myers Florida has some of the very best is Golf Courses and Golf Course...