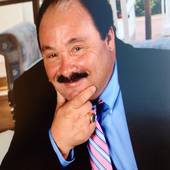 By Joe Kendall Broker, It's Always best to talk to "Broker Joe"
(Keller Williams Elite Realty )
There are some Banks that will work with you on selling a Bank Short Sale and avoiding expensive Foreclosure Expenses ! Many people I know think other wise, but here is what has happen with my listing in the historic Edison Park District of Fort Myers Florida. Just After 14 Days of having this home on the market. The bank personally called me to say they have all the sellers documents that we sent in to them and they have assigned this as a full Complete Short Sale Package just waiting on a HUD 1 statement and a sale and purchase contract. We are going to order up a BPO right away mr Kendall, Our Goal is to work with you on pricing it correctly so we both can get this propety sold. Please call us with any questions and let us know when you have an offer. This home is a real charmer the...