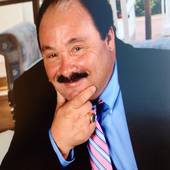 By Joe Kendall Broker, It's Always best to talk to "Broker Joe"
(Keller Williams Elite Realty )
Fort Myers and Bonita Springs  Florida Foreclosure Help and Education is nearly a phone call away. I help people understand the Bank Short Sale Process, the process of avoiding foreclosure and the harmful effects on your personal credit history for years to come, if you just do nothing and walk away. I have successfully closed several bank short sales in Fort Myers and Bonita Springs Florida . My loss mitigation services are free to you the home owner as my fees are payed by your mortgage company. Many banks these days prefer to sell your home a bank short sale and avoid costly attorney fees and Court costs to foreclosure on your home. Here is a note from you of my clients as I sold their condo in Fort Myers and saved them from foreclosure !   Thank you for getting our condo sold!  You ...