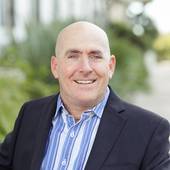 By Danny Margagliano, Danny "Wheels"
(World Impact Real Estate)
If you're looking for a luxurious Florida beachfront getaway, look no further than Waterscape Condos. These stunning properties come complete with all the amenities you could dream of, from a fantastic swimming pool and lazy river to on-site dining and beach access. And if that's not enough, Fort Walton Beach is home to plenty of shops, restaurants, and activities to keep you entertained during your stay. For those that can find a Waterscape condo for sale they make for great investment properties and short term rentals, second homes, and even primary residences.Where is Waterscape?Waterscape Condos are located in Fort Walton Beach, which is located in Okaloosa County, Florida. This is a charming small town that is home to a number of beautiful beaches, museums, and restaurants. You'll ...