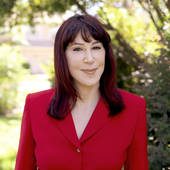 By Wendy Rulnick, "It's Wendy... It's Sold!"
(Rulnick Realty, Inc.)
Just sold! Two condos in Palm Court Yacht Club - Unit 208 and another unit (to be named upon closing) on the penthouse level at 321 Bream Ave, Okaloosa Island, in Fort Walton Beach, Florida!Palm Court Yacht Club is a little known waterfront condo complex on Okaloosa Island. To get there, you must drive by the quintessential older buildings on Bluefish Dr. and Barracuda Ave. Prepare to be surprised when you see the more modern Palm Court Yacht Club at the end of the street at 321 Bream Ave., directly on the Santa Rosa Sound.  I didn't even know it was there, and neither did my clients, long time residents of Fort Walton Beach.My buyers purchased two units in this complex, which is a prize catch! All the condos in Palm Court Yacht Club have boat slips. They are of various sizes and locati...