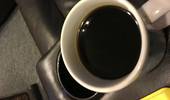 By Charles Stallions Real Estate Services, Buyers Agent 800-309-3414 Pace and Gulf Breeze,Fl.
(Charles Stallions Real Estate Services Inc)
Gulf Breeze Homes and Real Estate, Fla. foreclosures down 56% in two yearsATTOM's first half of 2017 report: Year-to-year, the Fla. foreclosure rate dropped 34%, and its No. 1 status a few years ago dropped to No. 7 this year. The state's foreclosure process still takes a long time, however - an average 3.3 years. Read more.      THOUSANDS OF HOMES... One Address www.charlesstallions.com                                                  Buyers are taking advantage of our Smooth Move Program at closing, Choose between 1% Cash Back, 1-year taxes paid, 1-year insurance paid, 1st year Home Warranty Paid and with any choice you get the free use of our Moving Van. EXPERIENCE the DIFFERENCE…                        Call 800-309-3414 for Joyce Kelley CBR, CBA, Buyers Agent for Charles Stallions. ...