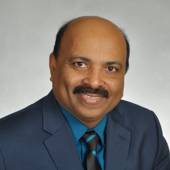 By Jacob Thomas, Weston, Davie, Coopercity, Southwest Ranches, Miramar Realtor, South Florida Estate Homes Inc.
(South Florida Estate Homes Inc)
  Miramar florida homes Insider Market Report         Miramar New Listings Miramar Foreclosure Listings Miramar Short Sale Listings Miramar Family Homes for Sale  Miramar Condos & Townhomes for Sale    If you are planning to sell, CLICK here for the current market report for City of Miramar , FLORIDA. Over here you can get more information about the Community, Schools,Compare areas. We have lot of qualified buyers looking for good homes in Miramar,Florida. Call us @ 954 433 1044 right now for more information.   Create a FREE Account right here…. you'll be able to:   See local listings   Only a licensed agent can give you access to the most listings in your area   Get real time updates   Find out about new homes as soon as they hit the market   Save search results   Track your favorite ...