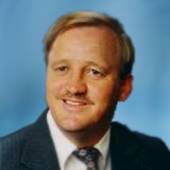 By Charles Stallions, 850-476-4494 - Pensacola, Pace or Gulf Breeze, Fl.
(Charles Stallions Real Estate Services )
When the going gets tough and the market starts shifting, buyers, sellers, and even agents tend to have one response: to fight or to flight. Here at Charles Stallions Real Estate Services we just roll up our sleeves and continue to do what we do best SELL HOMES on your time frame with no hassles while saving you lots of money. But the real estate market is in a constant state of shifts and changes. Some of them are bigger or more impactful than others, but the truth remains the same: from pandemics to recessions, we can never predict what's going to happen.You do, however, have control over how you manage the home selling process from a fast sale, to rent back we look at what you want to cause every sale is different so we tailor a solution with that.  We communicate what's happening an...