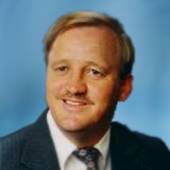 By Charles Stallions, 850-476-4494 - Pensacola, Pace or Gulf Breeze, Fl.
(Charles Stallions Real Estate Services )
Need to sell your Pensacola home fast? I have investors that will pay true market value, cash, buyer pays ALL closing cost,  7 day closing or your time frame should you need it. What is market value? A rough estimate would be to take the appraisial value minus closing cost and repair cost. If you need to sell your home, and it could use some updating or needs repairs it may be a great candidate for an investor.  Investors typically close quickly, accepting the property as is, allowing you to move on, get out from under a loan, avoid costly repairs, or find your next home!  Need to sell your home, but its in ideal condition?  It can still be a great candidate.  Contact me to discuss how I can help get you the money that you want, in the fastest sale possible and potentially match you wit...