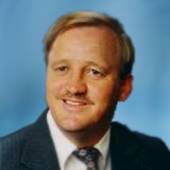 By Charles Stallions, 850-476-4494 - Pensacola, Pace or Gulf Breeze, Fl.
(Charles Stallions Real Estate Services )
When it comes to selling your home, going the "For Sale By Owner" (FSBO) route might seem tempting, but recent surveys reveal a stark truth: homeowners who opt out of using a real estate agent are often less satisfied with the selling experience. According to a survey conducted by Clever Real Estate among 1,000 home sellers from 2022 to 2023, those who sold their homes without a professional representative were twice as likely to express dissatisfaction with the process.The survey highlights that initial perceptions about real estate agents being overpaid or not significantly more knowledgeable than the average seller tend to change post-transaction. Many FSBO sellers admitted to making mistakes and encountering unexpected challenges without professional guidance.Here's a breakdown of w...