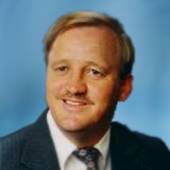 By Charles Stallions, 850-476-4494 - Pensacola, Pace or Gulf Breeze, Fl.
(Charles Stallions Real Estate Services )
With fixed-rate mortgages reaching 20-year highs, Pensacola Area lenders are seeing an emergence in new financing techniques such as 3/2/1 buydowns.The new approach allows buyers to reduce their interest rate payments by 3% during the first year, 2% in the second year, and 1% in the third year, with regular interest payments resuming after that.  "That's an exciting strategy that is pretty popular right now," said Charles Stallions. "We anticipate that rates will come down over the next couple of years. Obviously, there's not a guarantee … but if [buyers] can kind of make it through those first couple of years, then the seller doesn't have to reduce the value of their house, and they give it in the form of a credit to the buyer." They can refinance when interest rates come down. The nat...