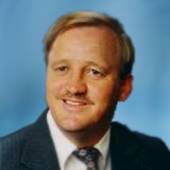 By Charles Stallions, 850-476-4494 - Pensacola, Pace or Gulf Breeze, Fl.
(Charles Stallions Real Estate Services )
Pensacola Homes and Real Estate, Q&A: Any exceptions to allowing emotional support animals? Is there anything a condo association with a no-pet rule can do if one of the homeowners says she needs a dog for "emotional support"? Read more.          Upcoming Events in Pensacola, FL | Pnj Events - Pensacola News ...popular concerts, theater, festivals for all ages and the ages Calendar of Events - City of Pensacola, Florida | The Upside of FloridaNeed more happenings at the city, county and state level including sporting events THOUSANDS OF HOMES.... One Address www.charlesstallions.com Sign up for our Monthly Newsletter Local Happenings on the Gulf CoastHow Much IS My Home Worth in Pensacola, Pace and Gulf Breeze FloridaHomes for sale in Pensacola, Pace, and Gulf Breeze FloridaWe Charge a...