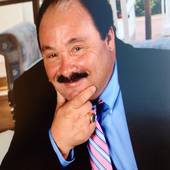 By Joe Kendall Broker, It's Always best to talk to "Broker Joe"
(Keller Williams Elite Realty )
Now is the time to buy a Waterfront Foreclosure ! Port Charlotte Punta Gorda Real Estate written by Joe Kendall Broker Associate with Sandals Realty Waterfront and Foreclosure Specialist. When looking to buy waterfront property here in Port Charlotte, Cape Coral, Fort Myers Florida and thru-out southwest Florida.There are some things to cconsider besides the home your searching to buy. There are several "points of interest" you should review before making a decision on a waterfront home. Here are a few good points to consider.     Always do a visual inspection of the seawall. Look for stress cracks, grumbled concrete, rain water should be draining over the seawall edge to the canal not behind the wall where the yard and see wall meet. Repairing or even replacing a seawall can be very c...