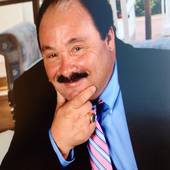 By Joe Kendall Broker, It's Always best to talk to "Broker Joe"
(Keller Williams Elite Realty )
     Port Charlotte reale state services written by Joe Kendall Broker Associate  with Sandals Realty.I remember when I was working as a Realtor at Apple Mountain Gmac Real estate located in Saginaw Michigan in the late 90's and we did a lot of General Motors relocation in and out of the Mid Michigan Area.  I have been spending some time lately watching and followings the General Motors Bankruptcy and watching to see how all this will shake out. My father retired at 35 years at general motors, I truly understand the impact this will have on many people that live through out the state of Michigan, it will effect the current employees, and the all the retired employees as well. I know many people may look to move to a warmer climate, start a new career or take the retirement money and ret...