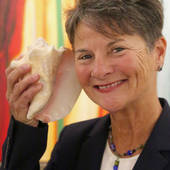 By Kelly Klein, "Doing Great Things Today to Improve Tomorrow"
(Berkshire Hathaway HomeServices | Pen Fed Realty)
The Adagio Complex is located at the curve in Blue Mountain Beach along the beautiful scenic 30A corridor.  This is one of the area's highest elevations above sea level along this route.  Adagio defined by Websters Dictionary means a slow tempo or direction of music.  That is what you can expect at Adagio.  A slower way of life where you can spend the afternoons by the Gulf of Mexico or play in the 8,000 waterfall pool area.  Just relax.  You will want to stay awhile.  There is also an onsite fitness center or you can rent a bike and be among the hundreds of bikers who enjoy the 19 mile long biking trail that follows the length of Hwy. 30A. Close enough to walk to walk for a massage at For The Health of It all Natural Food Store, or enjoy a show stopping performance by local entertainer...