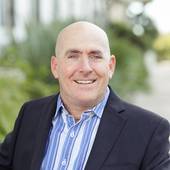 By Danny Margagliano, Danny "Wheels"
(World Impact Real Estate)
Church Street Village is a subdivision located just north of Highway 98 in the center of Santa Rosa Beach Florida.  It is a very popular neighborhood especially with families.  This is because it is close to all the schools in South Walton Beach.  There are also great amenities and Church Street Village which include a fabulous playground and large community pool.  There's also a neighborhood area for dogs. Church Street Village phase 1 was developed around 2006.  These were mainly smaller homes.   there is. a mixture of 2 bedroom homes and 3 bedroom homes.  Some have garages and some don't.  Closer to 2016 they. broke ground on phase 2 and phase 3.  This section of Church Street Village homes are a bit larger and all have garages.You can find yourself at. the beach in less than 5 minut...