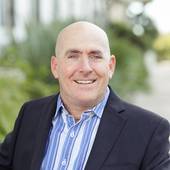 By Danny Margagliano, Danny "Wheels"
(World Impact Real Estate)
New website focused on Tampa Florida new construction real estate Realtor, Greg Margliano of Smith and Associates Real Estate just launched a hyper-focused niche website for Tampa new construction real estate. The website is an easy to use search tool for all new construction in the Tampa area. You can search by popular Tampa neighborhoods or by price. There is also a very easy to use the advanced search tool. The Tampa real estate market is ever-changing and for those looking for a home or condo that is turnkey new construction is the only way to go.