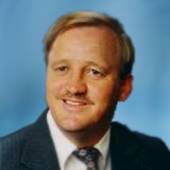 By Charles Stallions, 850-476-4494 - Pensacola, Pace or Gulf Breeze, Fl.
(Charles Stallions Real Estate Services )
   by Housecall       By Kara Masterson Selling your home doesn't have to be an ordeal. By concentrating on just a few key things it's possible to minimize the time your property spends sitting on the market. From improving curb appeal to removing excess clutter, here are several things that can help you to improve property values, attract potential buyers and ensure a successful sale: Enhanced Curb Appeal Curb appeal is never a concern that should be taken lightly. Your home's exterior appearance, landscaping and general exterior appearance all play a key role in ensuring that potential buyers are more likely to form a positive first impression. From listing photos to the first glimpse that buyers will have when they pull up to the curb, a few improvements can make a major difference. ...