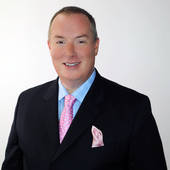 By David A. Podgursky PA, THE PODGURSKY GROUP - Make the Right Move!
(THE PODGURSKY GROUP @ Re/Max Direct)
Located at 700 FLORIDA MANGO ROAD just west of I-95 in West Palm Beach, Florida you will find a leisurely afternoon of sporting fun at the National Croquet Center. S    The motto of the center is that the only requirement to participate is a good pair of flat soled shoes.  Croquet has long been a sport for Royalty and the elite, but in West Palm Beach, Florida you can join in an outing with as many people as you desire.You see... unlike a foursome in golf, a Croquet match can have as many as 192 participants!  So corporate groups, bridal parties, bachelorette parties and even create a competitive tournament with other colleagues over a few wickets!The club itself is a Florida Keys style clubhouse complete with private rooms for meetings, parties and dining events.  They can accomodate p...