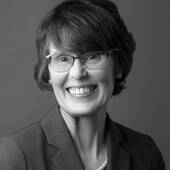 By DALIA KIBBY, Selling Florida Homes with Passion!
(One Sothebys International Realty)
Though there are more homes for sale now than there were at this time last year, there's still an undersupply with fewer houses available than in more normal, pre-pandemic years. The Monthly Housing Market Trends Report from realtor.com puts it this way: "While the number of homes for sale is increasing, it is still 43.2% lower than it was before the pandemic in 2017 to 2019. This means that there are still fewer homes available to buy on a typical day than there were a few years ago."The current housing shortage has an impact on how you search for a home this spring. With limited options on the market, buyers who consider what's a necessity versus what's a nice-to-have will be more successful in their home search.The first step? Get pre-approved for a mortgage. Pre-approval helps you b...