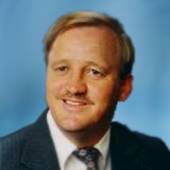 By Charles Stallions, 850-476-4494 - Pensacola, Pace or Gulf Breeze, Fl.
(Charles Stallions Real Estate Services )
Thanks to All who helped with our Thanksgiving Rotary Club Dinner as we provided over 300 families and 900 people with a complete meal who otherwise may have done without. We are truly blessed that we could help so many. Thanksgiving is a time for gratitude, family, and community. It's a season when the warmth of sharing and caring shines brightly. In the heart of Cantonment, Florida, this sentiment was amplified as the Cantonment Rotary Club, in its unwavering commitment to community service, organized a heartwarming Thanksgiving dinner giveaway. This initiative wasn't just about providing a meal; it was about fostering a sense of togetherness and ensuring that everyone felt the warmth and joy of the holiday season.The Cantonment Rotary Club, known for its dedication to making a differ...