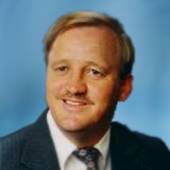 By Charles Stallions, 850-476-4494 - Pensacola, Pace or Gulf Breeze, Fl.
(Charles Stallions Real Estate Services )
If you're looking to buy a home, you may have noticed this yourself. But there is good news. Recent data shows more sellers are listing their houses this season, which may give you more options for your home search. 2.2KSHARES 1.9K 95 19 172 According to a recent survey from the National Association of Realtors (NAR), one of the top challenges buyers face in today's housing market is finding a home that meets their needs. That's largely because the inventory of homes for sale is so low today. Early Signs Inventory May Be Growing The latest data from realtor.com shows the number of listings coming onto the market, known in the industry as "new listings," has increased since the start of the year (see graph below): This indicates more sellers are listing their homes for sale each month th...