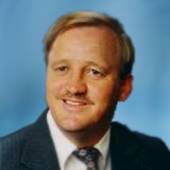 By Charles Stallions, 850-476-4494 - Pensacola, Pace or Gulf Breeze, Fl.
(Charles Stallions Real Estate Services )
How to find exactly what you want in Gulf Breeze, and how to work with the experts who'll help you get it.The key to getting there? Knowing the home-buying journey. Knowing what tools are at your disposal. And most importantly? Creating relationships with experts who can help you get the job done. Read More And Share Gulf Breeze is a city in Santa Rosa County, Florida. It is a suburb of Pensacola and is in the Pensacola Metropolitan Area. The population estimate was 6,900 in 2020. Gulf Breeze is located just north of Pensacola Beach, and south of Pensacola. Wikipedia. Located across the bay from Pensacola, Gulf Breeze is great for snorkeling, hiking, or birding at the Gulf Islands National Seashore, a nationally protected park. Gulf Breeze also offers terrific seafood and inviting beac...