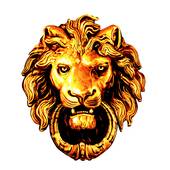 By Mercatus Realty LLC, Making Dreams a Reality, One home at a time!
(Mercatus Realty LLC)
             There is No doubt that home prices have been rebounding in Alpharetta and Roswell Georgia,  So What is the BIG lesson for Buyer's and Sellers?  Get off the sidelines!! We are definitely not to Peak prices, but with low inventory this is a Great time to sell.... especially if your thinking about trading up or down sizing, a perfect storm could be brewing up in our market!       To search homes in Alpharetta Roswell please click on the appropriate link,  if you would like a personalized estimate on how much you can sell your Alpharetta or Roswell homes, we'll get started figuring out how much your home will specifically sell for.  Rest assured that you're in good hands with Mercatus Realty, our backgrounds as not only Brokers, but as Appraisers and Inspectors gives us and ou...