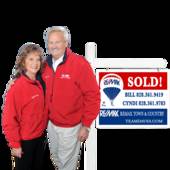 By Bill & Cyndi Daves, TeamDAVES - Your REALTORS In the GA/NC Mountains!
(Hiawassee, Young Harris, Blairsville, Hayesville, Murphy and Beyond!)
After posting the pictures of Fall Colors at Lake Blue Ridge I started experimenting with one of the pictures. Changing the effects I used and creating totally different looks.   It made me think about houses and how the one house can look different to different people.  We look at a house with "filters" and everyone has a different set of them.  One buyer may look at a house with the "filter" of needing a home large enough for their growing family. While another buyer may look at the same house with the "filter" of loving to cook and wanting a big kitchen.  Yet another may look at a house with the "filter" or wanting something that is turn-key, ready to move in and not change a thing. To each of these individuals this house will look different based on their circumstances, their wants...