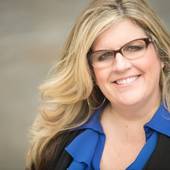 By Kim Southern- "Sold" with Southern Hospitality, Greetings from the North Georgia Mountains!
(Century 21 In the Mountains)
Remember the good old days when you could go to the local candy shop and buy candy cigarettes and wax lips? I am happy to report those good old days are alive and well at Huck's General Store in Blue Ridge, where wax lips and candy cigarettes (candy or bubblegum variety) fill brimming candy barrels, along with a riot of old favorites like Charleston Chews, Squirrel Nut Zippers, Mary Jane's and chocolate Necco wafers. A person can work up a powerful thirst eating all that good candy, so, luckily you can wet your whistle with an equally nostalgic array of soda that includes Cheerwine, Orange Crush, Dr. Enuf, birch beer, cream soda, and three different kinds of root beer. For Huck's owner's Brett and Candace Massey, the dream of opening a general store started several years ago when they ...