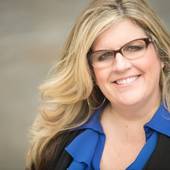 By Kim Southern- "Sold" with Southern Hospitality, Greetings from the North Georgia Mountains!
(Century 21 In the Mountains)
Looking for something different to do in Blue Ridge? Try geocaching! Geocaching is a sort of high tech outdoor treasure hunt where you use a GPS in place of a treasure map. Now, you won't find a gold-filled treasure chest in the cache, but you will find fun and goodies hidden within each one. Plus, you will find the beauty and grandeur of the North Georgia mountains along the way! The Fannin County Chamber of Commerce has hidden five geocaches in Blue Ridge. Simply enter the coordinates of each into your GPS, and you're off! The Welcome Wow (N 34° 52.508' W084° 17.950') hint: you're sure to feel welcome when you step in the doors. This is the place to start all your tours. Outdoors, Onward and Upward (N 34° 51.836' W084° 19.630') hint: surrounded by all that you need in the woods, ask w...