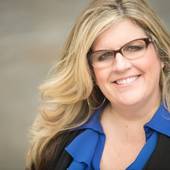 By Kim Southern- "Sold" with Southern Hospitality, Greetings from the North Georgia Mountains!
(Century 21 In the Mountains)
Blue Ridge will host its 33rd annual Arts in the Park Festival this Memorial Day weekend. Now a premier event, drawing artists and craftspeople from around the country, the festival had humble roots.  The first festival, held in 1977, displayed local children's artwork hung on a clothes line. Sponsored each year by the Blue Ridge Mountain Arts Association, this year's Arts in the Park Festival is expected to bring over 15,000 visitors to this wonderful community nestled in the foothills of the Blue Ridge Mountains. With over 150 booths filled with a full spectrum of fine arts & crafts, a wide array of food available, and bluegrass and mountain music performances, there is something for everyone, from serious art lover to casual people-watcher.   Memorial Day Weekend - Rain or ShineSatur...