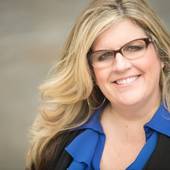 By Kim Southern- "Sold" with Southern Hospitality, Greetings from the North Georgia Mountains!
(Century 21 In the Mountains)
North Georgia mountain's Gorilla Haven -- the only privately-owned gorilla sanctuary approved by the National Association of Zoos & Aquariums -- is in great financial need right now.   The above video shows one of Gorilla Haven's residents -- Oliver -- thoughtfully eating his apple snacks. This amazing facilty, built and maintained by Jane & Steuart Dewar, offers a home to gorillas that were born and raised in zoos, but who were ultimately labeled 'misfits.'  You can read more about Gorilla Haven in this great article from the Atlanta Journal-Constitution: "A Misfit's Sanctuary." Please read this poignant letter from Jane Dewar and consider helping in some way: Dear Gorilla Haven Friends and Supporters,THANK YOU for your support after our first email appeal in December. We sincerely ap...