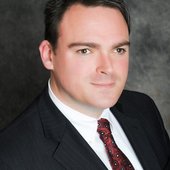 By Jared Garfield, Invest With The Best For The Highest Returns!
(Rich Life Real Estate Team)
Why Are You Knocking At My Door In Morgans Crossing, Buford, GA 30519?   There is a very good chance that you will find me knocking at your door once per quarter in Morgan's Crossing Subdivision in Buford, GA 30519.  You may see me on your street at 5:30 in the morning or 5:30 in the afternoon! If it's at the earlier time, I promise not to knock on your door, because that's when I'm exercising, but in the late afternoon I love to meet my neighbors. You see, I live in Morgans Crossing subdivision and love to meet my neighbors.  Often times I'm referring contractors and finding out about what their rehab plans are that they might need help with.  Sometimes people need a good painter, roofer, hard wood floor refinisher, landscaper, appliance repair man, granite counter installer, tile or p...