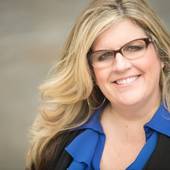 By Kim Southern- "Sold" with Southern Hospitality, Greetings from the North Georgia Mountains!
(Century 21 In the Mountains)
Probably my favorite restaurant in the North Georgia Mountains is Cantaberry's. Located at 51 River Street in Ellijay, Cantaberry's is open only for lunch--or as the sign on the front door says: 11 to 3-ish. The tiny cafe, which only seats about 30, offers up the most delicious soups, sandwiches and salads around. They are probably best known for their tomato-basil soup, which, like all their other fare, is made fresh on the premises. Rich, savory, with small chunks of tomato, basil, and infused with a touch of cream, the soup is bursting with flavor. Team the soup up with half of a sandwich--my favorite is the chicken salad--and a glass of homemade sweet tea, and you have the perfect lunch! With the thought in mind that too much of a good thing is a good thing, save room for a slice o...