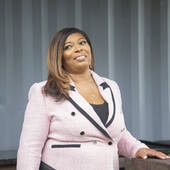 By Ava Anderson, Selling Atlanta from A-Z!
(A-Z Atlanta Realty )
Gwinnett County Fair September 12-September 22, 2013 It's that time a again time for the Gwinnett County Fair held at Gwinnett Fairgrounds on Sugarloaf Parkway in Lawrenceville, GA.   The Fair opened Thursday, September 12 and will run until Sunday, September 22, 2013.  Hours vary and can be found Here.  Admission into the fair is $5.00 for adults and $2.00 for children under 12. If you plan to enjoy the rides at the fair it's best to get an all day pass at a cost of $25.00 Saturday and Sunday or $20.00 for all other days.  If you choose not to purchase a pass for the day you also have the option of purchasing individual tickets which are $1.00 each or $50.00 for 56 tickets. The average cost per ride is generally 4-5 tickets.  You will find lots of games and carnival food such as funnel...