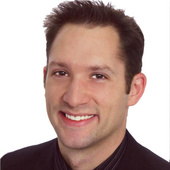 By Joshua Jarvis, Moving Families Forward.
(Virtual Properties - Atlanta Real Estate)
August 15, 2007Lawrenceville Real Estate seems like a bleak proposition, but with only a 80 day sell time there must be some sort of silver lining. Currently there are over 2,800 active listings.  Yes, there actually that many.  It's a funny number, because according to some websites out there Lawrenceville doesn't even have that many people.   Of those 2,800 plus homes in Lawrenceville, about 600 of them will sell in the next 90 days.   Currently we have over 375 homes in Lawrenceville under contract and waiting to close.  Another 313 homes have already closed for the month of June.The average Lawrenceville home on the market is priced at $237,000 with 4 bedrooms and 2 and 1 half baths.  However, the average SOLD home in Lawrenceville is $194,000 with the same features, save a half bat...