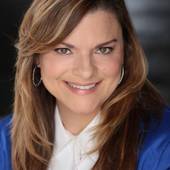 By Jennifer Hillegas, Every Seller Does It!
(Sign Your Deed Realty)
Hello all you mortgage lenders.....do any of you use the Kendall Todd Seminar program to present publicly to potential clients?  I have 18 years mortgage experience and my husband is a financial consultant.  We are planning on taking the Kendall Todd seminar on the road around North Georgia.  We love to show our clients how to build financial wealth, TAX FREE, Liquid, Tax Free, Guaranteed Rate of Return, Tax Free, oh did I say Tax Free strategies?  Equity = no rate of return..........  What can you do with a guaranteed rate of return, liquid, tax free????? I would like to know what you think of the Kendall Todd concepts and seminars.....