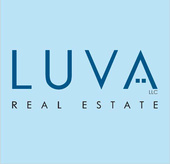 By LUVA Real Estate, The Personalized Service You Deserve!
(Sales and Management - Luxury Vacation Rentals - Concierge Services)
  LUVA Real Estate is hosting our second Tech Exchange Pau Hana at the LUVA Real Estate office at the Pine Plazas off of Nani Kailua Road from 5-sunset on September 6th.   Come join us for refreshments, networking and boosting your technology know-how! Bring questions about web marketing, social media channels, tools and more! A short conversation about using Google Plus to dominate your personal brand will get us rolling on this month's event! Here are some tips we will share at the reception that you can use right now!  Here are a few tips: As with any social site, making the most of your Google+ profile is an important first step when getting started. Every field within your Google+ profile is an opportunity to connect with your target audience. Take the time to complete every bit of...