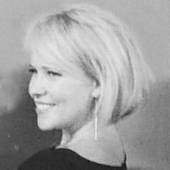 By Courtney Brown, Realtor (S) Vice President, Live a Maui Life!
(Island Sotheby's International Realty)
MISO PHAT KAHANA, MAUI: Nothing is more exciting than finding a new, great restaurant.  Especially in our tiny little enclave of West Maui.   It's even better when it's a new sushi restaurant.  With the fresh fish here in the islands, and our magnificent local ingredients (think avocado and mango), it's sushi made in heaven. Today, I had the opportunity to visit the newly opened Miso Phat sushi bar.  We had to try the house special "Miso Phat Roll" (traditional spicy tuna roll, wrapped with fresh mango, unagi, tobiko and unagi sause, and sesame seeds--delicious!   The chef, Ben Kim, was kind enough to make my favorite roll especially for us: a Shrimp Tenpura Roll with freshly made Spicy Tuna on top--one of the best I've ever had.     Specialty rolls include such staples as the Rainbow R...