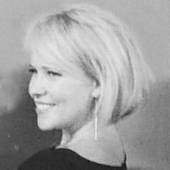 By Courtney Brown, Realtor (S) Vice President, Live a Maui Life!
(Island Sotheby's International Realty)
Kapalua Golf VillasThe Kapalua Golf Villas is one of the Kapalua resort's most popular properties.  Nestled along the Kapalua Bay Course, the Golf Villas feature one and two bedroom floor plans overlooking the fairways to the Pacific Ocean.  At the time of this post, there are 19 Kapalua Golf Villas listed for sale, with pricing ranging from $649,000 to $1,095,000. There have been five Kapalua Golf Villa sales since January, 2016.  Sales have ranged from $730,000 to $965,000 and averaged $684/sq. ft. Read more about our new Kapalua Golf Villa listings and the Kapalua Golf Villas market, and contact me if I can provide any additional information.