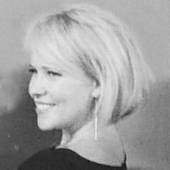 By Courtney Brown, Realtor (S) Vice President, Live a Maui Life!
(Island Sotheby's International Realty)
THE RESIDENCES AT KAPALUA BAY: OVERVIEW AND MARKET UPDATE, NOVEMBER 2013 The Residences in Kapalua Bay opened their doors in 2009 as part of the Ritz-Carlton Club and Residences, replacing the iconic Kapalua Bay Hotel.  This stunning resort is situated on over twenty acres overlooking Kapalua Bay, a charming white sandy crescent.  The Residences at Kapalua Bay are located on one of my favorite spots on the island of Maui--I have fond memories of coming to Kapalua Bay as a child before the original Kapalua Bay Hotel was even built.   The timing of the release of the Residences at Kapalua Bay coincided with the downturn in the real estate market here in Hawaii.  In early 2013, the property was foreclosed on by a lender based joint venture, who appointed Montage Hotels and Resorts as the m...