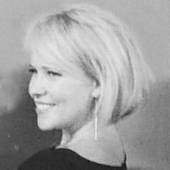 By Courtney Brown, Realtor (S) Vice President, Live a Maui Life!
(Island Sotheby's International Realty)
The Ritz-Carlton Club and Residences, Kapalua Bay: Foreclosure Update The court confirmation for the foreclosure sale of the Kapalua Bay Condominium and Kapalua Bay Vacation Ownership Project (also known the Ritz-Carlton Club and Residences, Kapalua Bay) has been scheduled for Thursday, January 17, 2013 at 9:00 a.m. The Honorable Bert I. Ayabe, will preside.  The confirmation will be held at First Circuit Court, 777 Punchbowl Street, Honolulu, Hawaii 96813.The highest bid at the auction on December 3, 2012 was $55,000,000.00. Interested bidders will need to bid a minimum of 5% above that, or $57,500,000. When bidding is completed, the court will then confirm the sale.The property is going through a transition, with Timbers Resorts taking over the management of the Residences as of Janua...