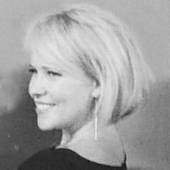 By Courtney Brown, Realtor (S) Vice President, Live a Maui Life!
(Island Sotheby's International Realty)
The 30th Annual Kapalua Wine & Food Festival,  "A Toast to 3-0", celebrates the fine wine and some of the finest food in the islands.     It's that time of year again!  Hosted by Master Sommelier Fred Dame, Kapalua Resort's legendary Kapalua Wine and Food Festival celebration takes place this June 9-12. Friday and Sunday nights are the standout events the Festival is known for, but for newcomers, they should know the festival include so much more: tastings, classes, a wine maker's dinner, and even a golf tournament.  Amongst the tastings, I'm particularly looking forward to "Three Decades of Reserve Cab", a tasting featuring Beringer, Cardinale, Jordan and Silver Oak Wineries, with selections from the 80's, 90's and 2000's.   But if Cabs aren't your thing, there's "Pinots Meet Cheese"-w...