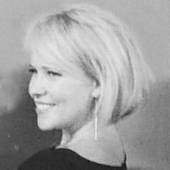 By Courtney Brown, Realtor (S) Vice President, Live a Maui Life!
(Island Sotheby's International Realty)
Don't miss Paddlemania! Surfboards and canoe paddles serve more than an athletic or cultural purpose-their making their way into our homes as art-a popular way to lend a whimsical island feel to your decor.  I've seen gorgeous wooden paddles and boards in homes across Maui, a reminder of our connection to the ocean around us. This summer, several Maui artists are taking the paddle as art a step further.  Over thirty local artists have come together to support the Napili Canoe Club, and to add their own unique vision to wooden paddles donated by members of the club.  Now you can add to your art collection while encouraging Maui's youth to enjoy this healthy sport rooted in Hawaii's culture and traditions. Local artists include Don Crossley, Ronaldo Macedo, Michael Orr, Jan Kasprzycki, an...