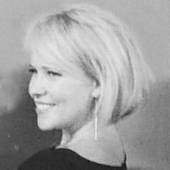 By Courtney Brown, Realtor (S) Vice President, Live a Maui Life!
(Island Sotheby's International Realty)
The Kapalua Resort 2013 Year End Market Report is now available When examining 2013 as it compares to 2012, it's noteworthy that there were fewer sales, at higher average prices and a significantly higher sales volume. In reviewing the last decade, the number of sales peaked in 2004, while the peak of the market in terms of average sales prices and volume was in 2006/2007.  The question everyone has asked since the peak, is when is the bottom.  In reviewing the data it appears that for Kapalua real estate, it was in 2012. Highlights: Kapalua Real Estate: 53 sales in the resort, at an average sale price of $1,744,620 with a total sales volume of $92,464,906 Kapalua Homes: 12 sales at an average sales price of $3,656,075 Kapalua Land: 7 sales at an average sales price of $1,098,000 Kapalu...