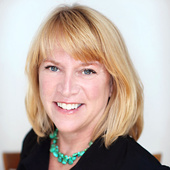 By Sheila Liermann, HOME is where our stories begin.
(Keller Williams Sun Valley Southern Idaho)
Why is this Cold Springs Home the Sun Valley Real Estate Deal of the Week?  Located just down the road from Ketchum, Idaho, this Cold Springs home rivals its north  valley competitors for style, privacy and views. Here's why I chose this home as the Sun Valley Real Estate Deal of the Week: The first obvious feature would be price. In our current market there are only four 3-bedroom, 2-bathroom stick-built homes between East Fork and Ketchum listed under $495,000 and this home is the closest to Ketchum. Alas, location, location, location. The home sits on the Cold Springs bench looking at the mountains to the east and gets good sunlight.  The mix of contemporary design and shabby chic flair welcomes most decorating styles and recent remodels support this blend of styles. For instance, th...