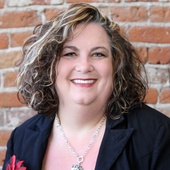 By Deborah Byron Leffler BzyBee Real Estate Lady!
(Keller Williams Realty Boise)
In this crazy real estate market it is easy to be a work-a-holic....seems like it takes longer to get transactions to close so we tend to spend more time at the office working.   What do you to balance your personal life with your business life?   Do you set hours of business?    Do you have time blocked out that you don't work?   Such as Sunday's?  Or certain evenings of the week?   When you do have time off do you have a hobby to occupy your time?   Do you spend it with family?  Do you play on a sports team?     I thought I would share what keeps me balanced.    I create....creating some thing or other has been a part of my life probably since I was in the second or third grade.   I remember the first doll quilt I made....I am not sure what happened to it...but I was pretty proud of i...