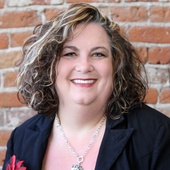 By Deborah Byron Leffler BzyBee Real Estate Lady!
(Keller Williams Realty Boise)
We are not powerless specks of dust drifting around in the wind, blown by random destiny. We are, each of us, like beautiful snowflakes -- unique, and born for a specific reason and purpose. -- Elisabeth Kubler-Ros   Today's quote was posted on Facebook by my buddy Susanna Madden.     I love this...I think this is one of the most important things we can teach children.   We are unique...no one else is like you....isn't that wonderful....although there are some of us who are thinking of those we are glad there are not multiples of!   LOL When you think of the fact that we were all created...and the Good Lord knows each of us personally that is pretty exciting! Make the most of yourself...don't waste the gifts and talents you have been given....don't strive to be someone else...be proud o...