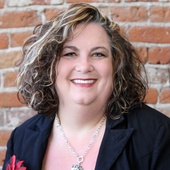 By Deborah Byron Leffler BzyBee Real Estate Lady!
(Keller Williams Realty Boise)
Yesterday was another fun filled day!   About 5 years ago my brother and sister...who live across the lane from each other and their other 2 neighbors decided that the 4th of July deserved a huge celebration!  The 9 kids who lived out there were young so the parents rented a jump house for the kids.... We all had lunch together ...and then a huge potluck supper.... In between we had a scavenger hunt for the kids and the adults played horse shoes... The evening extended and we had a huge baseball game....2 teams with everyone playing....so there might be 15-20 on the field at the same time! Then of course the evening ended with fireworks!!!   We could also see the huge firework display in Melba from their center culdesac!   Fast forward  a few years and the kids are to old for a jump hou...