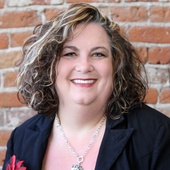 By Deborah Byron Leffler BzyBee Real Estate Lady!
(Keller Williams Realty Boise)
Who doesn't love a great Parade?   The Annual event Parade of America is being held today! Downtown Nampa Idaho on 12th Avenue South .   This annual event stretches back as far as I can remember... I remember participating in the Parade of America many times when I was growing up As a very young girl...maybe first or second grade I marched with my baton twirling group...and halfway through the parade I lost my shoe.   The older girl behind me marched with my shoe on the bottom of her baton.   LOL As I got older I helped make floats and rode on them for the Girl Scouts and for the Nampa First Christian Church youth group! Every year the parade is a huge attraction.... Candy is thrown out....and our Amalgamated Sugar Company handed out 5 lb bags of sugar a few years ago! Who is in the par...