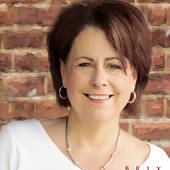 By Leslie Ebersole, I help brokers build businesses they love.
(Swanepoel T3 Group)
Batavia IL Market Report, May 15 2011 If you are thinking of buying or selling a home in Batavia, IL you want to keep up on what is happening in the housing market. Read for information about home prices in Batavia IL. You can also go to my website to see all the new listings. So far in 2011 the average closed price of $255,878 is just a little below below 2010′s average closed price of $270,000. If you would like a detailed report for your neighborhood or subdivision in Batavia IL please give me a call at (630)945-7935. If you would like to receive free independent market research reports from Altos Research click here. __________________________________________________________________________ Batavia IL Market Statistics As of May 15 2011 2011 Closed Sales: 54 Average Closed Price: $2...